Kadira APM (Application Performance Monitoring) helps you to see what's happening inside your production app in real time. It can
Monitor various Meteor related performance metrics
Track traces of individual Meteor publications and methods
Monitor system performance
Profile NodeJS CPU usage (remotely and locally)
Get notifications via Kadira's alert system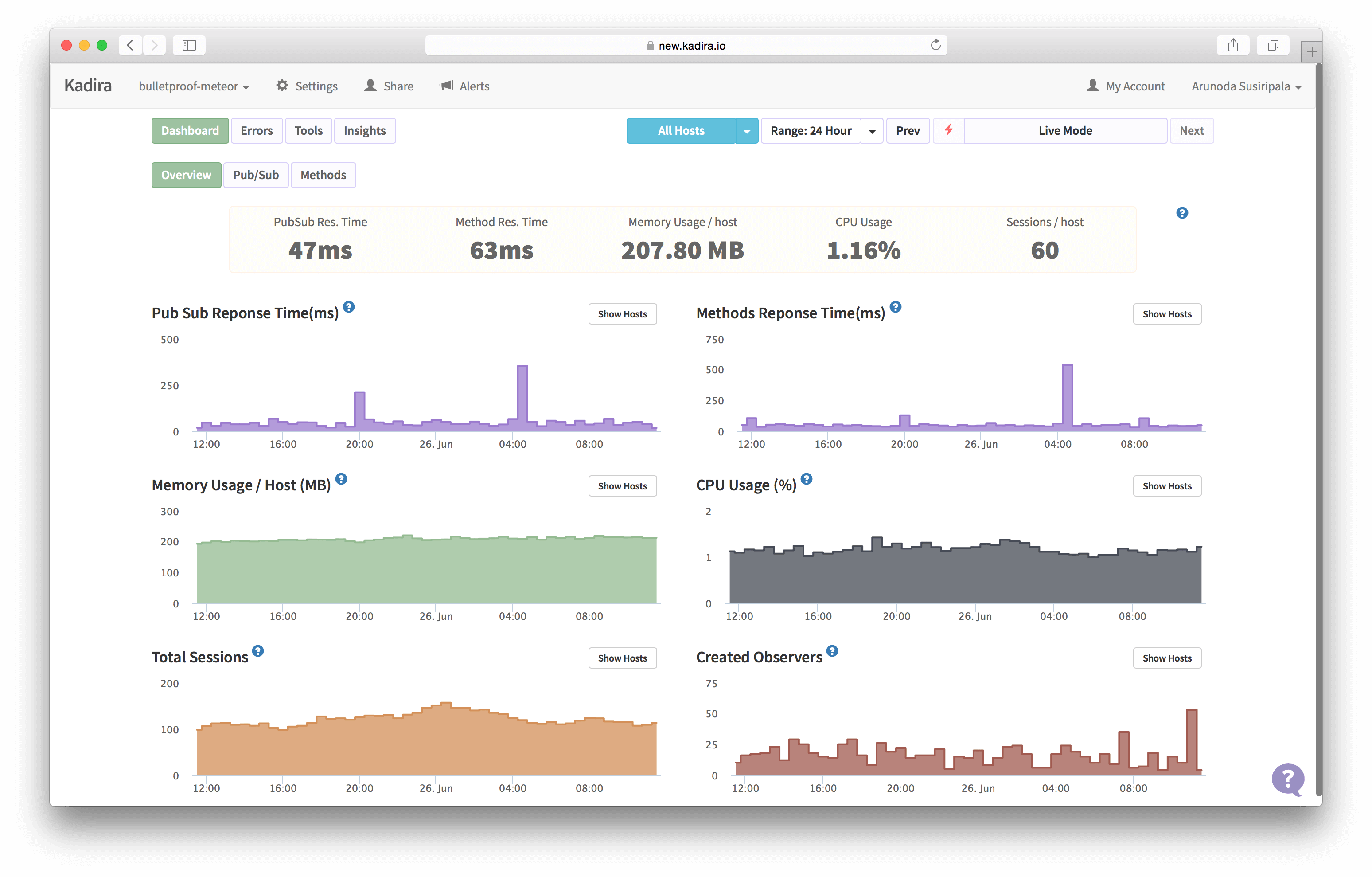 Adding Kadira APM to your app is easy.
First add meteorhacks:kadira into your app: meteor add meteorhacks:kadira
Then, create an account at Kadira: https://ui.kadira.io
Next, create an app on the and follow the instructions
Once you've connected your app, you'll be able to see what's going on inside your app. Use Kadira Academy resources to optimize your app based on what Kadira APM shows you.